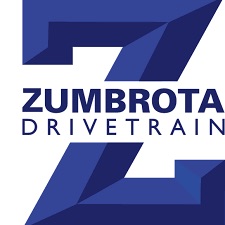 About Zumbrota Drivetrain
Zumbrota Drivetrain has served a nationwide customer base for more than three decades. Located in Zumbrota, Minnesota, the company is the leading supplier in the U.S. for performance and OE replacement differential gears, axles, limited slips, drivelines, manual transmissions, transfer cases, and more. Zumbrota boasts the largest selection of quality new and remanufactured parts for both domestic and foreign passenger cars, trucks, and SUVs. The brand is defined by an immense parts selection, unmatched inventory, and top-notch industry experience.
Zumbrota Drivetrain is made up of over 70 dedicated team members who use their vast drivetrain expertise to provide customers with the highest quality products at affordable prices in a timely manner. Zumbrota's remanufacturing techs are skilled craftsmen, producing high-quality units that are all carefully inspected and rigorously tested before they reach the market.
Zumbrota's Company Growth
Zumbrota Drivetrain was originally just a small repair shop in Minnesota called Zumbrota Bearings and Gears (ZBAG). In 2013, the brand's 60,000 square-foot facility benefitted from a major expansion, adding a transfer case division. Four years later, Zumbrota welcomed a new facility that expanded its capacity to over 1,000 units per month. In April of 2017, Zumbrota Drivetrain was acquired by RANDYS Worldwide, giving customers over 16,000 part numbers. That November, ZBAG changed its name to Zumbrota Drivetrain as the company's line of bearings and gears expanded to offer the widest selection of drivetrain parts in the nation.
The Remanufacturing Process
Zumbrota Drivetrain's remanufacturing is carried out in a number of different stages. Firstly, a manual transmission, transfer case, or differential is thoroughly inspected to uncover the source of the issue. This could be a crack in the case, which results in oil leaks and excessive wear of the gears and bearings. The problem could also lie somewhere in the design flow of the early version of its assembly. Next, Zumbrota measures all dimensions and tolerances of each individual component to see if it matches factory specs. Any and all worn out parts are replaced, and the whole assembly is rigorously tested to ensure it works exactly as it should in any application.
Find Zumbrota Drivetrain at Vivid Racing
Vivid Racing carries a wide array of parts from Zumbrota Drivetrain, including axles, complete transmissions, and transfer cases for numerous makes and models. If you have any questions regarding the items listed above or about Zumbrota, please call our expert sales team at (480) 966-3040. We are here to make the buying experience a pleasant one for all of our customers.