At Vivid Racing, we love to be your plug for the best advice, recommendations, and car products on the market. We don't shy away from giving our expert opinion and continue to do so to all car enthusiasts who reach out to us and read our blogs. When it comes to the Toyota GR-86 / Subaru BRZ, we have shared the best coilover suspension upgrades, the most underrated upgrades for the 2.4L Boxer, and more. Today, we are going to share the top 6 exhaust upgrades meant to increase horsepower and torque hence improving performance, enhance throttle response, and provide a more aggressive exhaust note and we have videos to prove this.
So, if you own the 2.4L Boxer, here are the best exhaust upgrades that you should go for. We are sharing 6 of them so that you have more options, and brands to choose from.
1.) VRP 3-Inch Titanium Catback Exhaust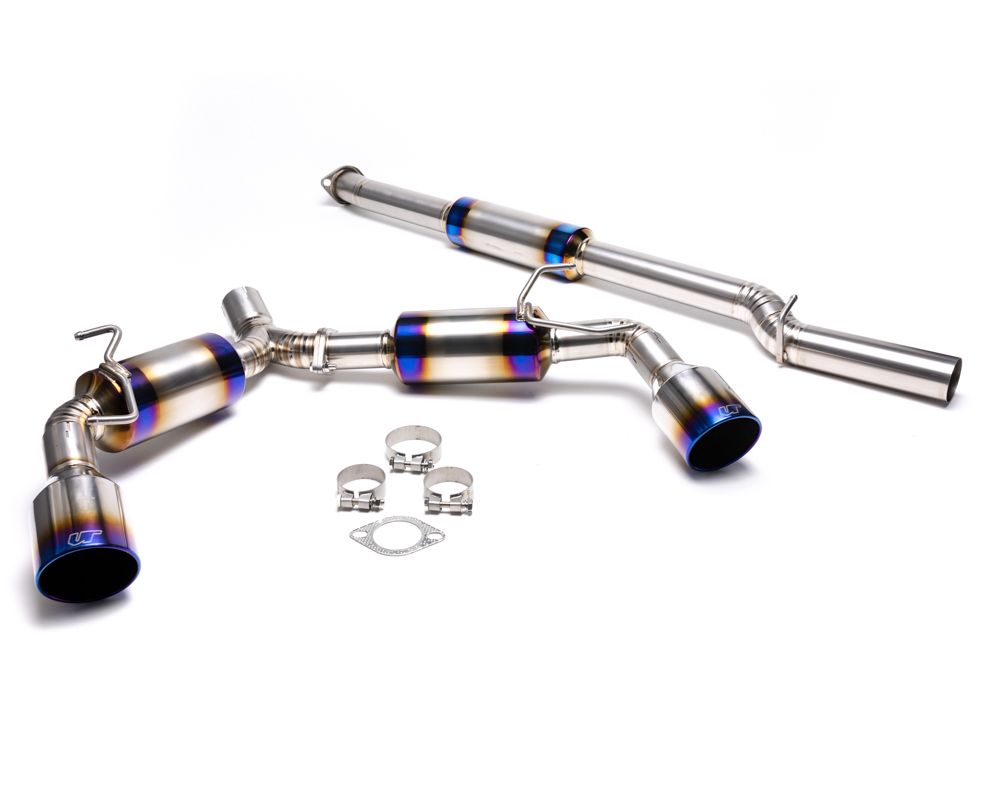 Made by our very own, VR Performance, this is our first recommendation because it is one of the lightest and budget-friendly Titanium Cat-Back options. You know what if a titanium one isn't what you prefer, just to give you more options, you can save (almost) ALL the money by going for a Stainless Steel Catback Exhaust one. But if you are still reading this, hence interested in knowing more about the Titanium one, you should know that it solves two issues found in the stock exhaust;
It delivers the glorious rumble that a stock exhaust fails to
Eliminates the hindering back pressure created by the factory system
With no modification required for installation, the VRP 3-inch Titanium Catback Exhaust Subaru BRZ | Scion FRS | Toyota GT86/GR86 2013+ will unlock the true tone of the 2.4L boxer engine.

2.) MRT Street Race Header Back Exhaust System
We recommend this second option because we know that your engine deserves to be heard. This American-made Street Race Header Back Exhaust System by MRT Engineered Performance will give your car that loud ramble it has been missing. What makes this system special is the fact that it was engineered for the best sound to match your 86 and it also increases performance from increased exhaust flow, on top of it being manufactured using a corrosion-resistant T304 Stainless Steel. If you want to set yourself apart on the road, this is the system to go for.

3.) ARMYTRIX Valvetronic Exhaust System Toyota GR86 2022+ | Subaru BRZ 2.4L Non-OPF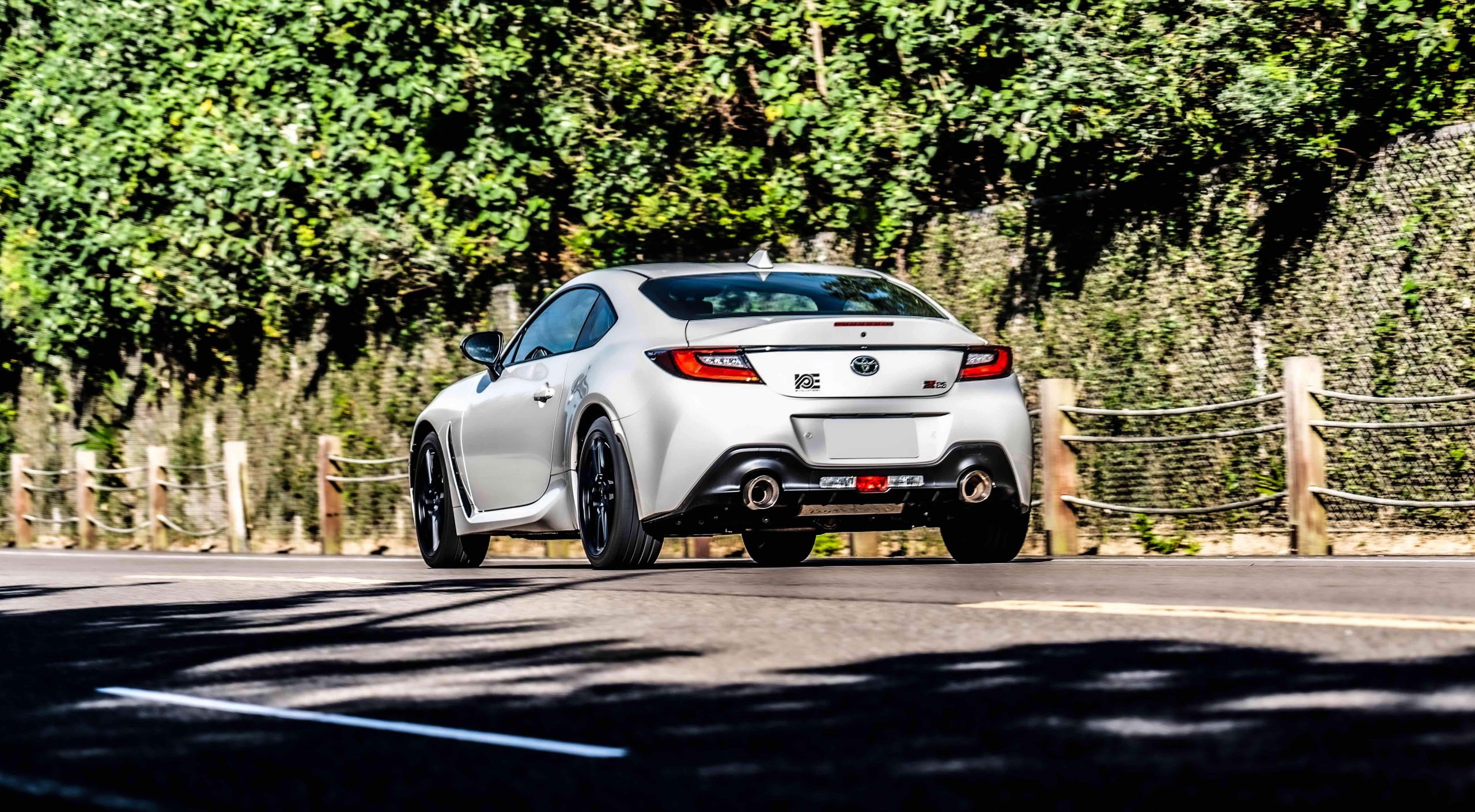 We wouldn't be recommending the best products on the market if we didn't mention an exhaust from Armytrix. So our third recommendation for you is the ARMYTRIX Valvetronic Exhaust System Toyota GR86 2022+ | Subaru BRZ 2.4L Non-OPF 2013+. The brand is known for manufacturing quality exhausts with high-end features and their signature sound. Apart from the deep, sporty sound which as seen in the video below, should be enough to convince you to grab this Valvetronic exhaust, this system will also deliver a reduction in weight and an increase in power especially in the low and mid-rev range.

4.) HKS Legamax Sports ZN8 | ZD8 FA24 Toyota GR-86 | Subaru BRZ 2022+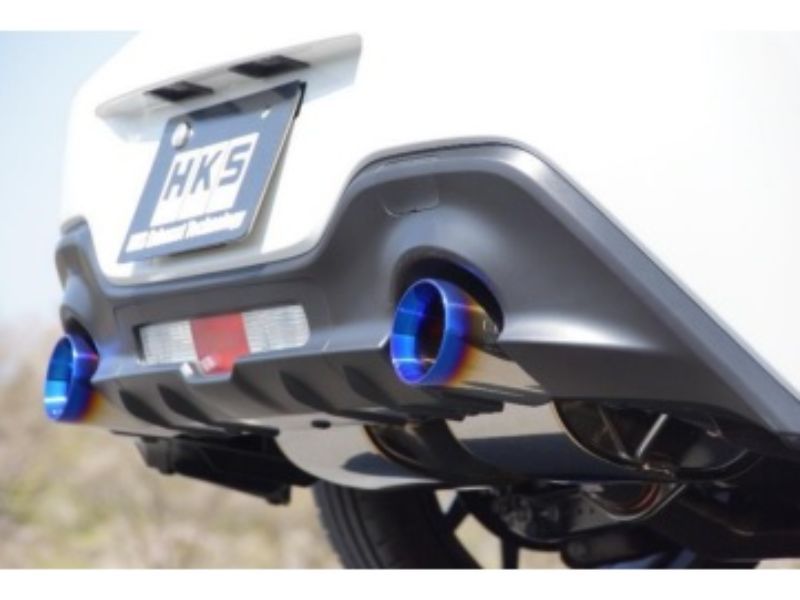 Our fourth option is from a brand that is well-versed with the Toyota GR-86, and we have recommended their products for a full GR86 build before, CLICK HERE to check them out. When it comes to manufacturing high-performance products, HKS never disappoints, matter of fact the HKS Legamax Sports ZN8 | ZD8 FA24 Toyota GR-86 | Subaru BRZ 2022+ (seen in the video below) has us scratching our heads wondering, is this the most refined exhaust option? Here's why we think so, this system is guaranteed to provide excellent exhaust efficiency as it delivers a sporty sound in the high rpm range, accompanied by a modest sound at the low rpm range all this while having a low back pressure, if that won't have you wondering the same too, we don't know what will.

5.) Quicksilver Sport Exhaust System with Sound Architect Toyota GR-86 | Yaris 2020+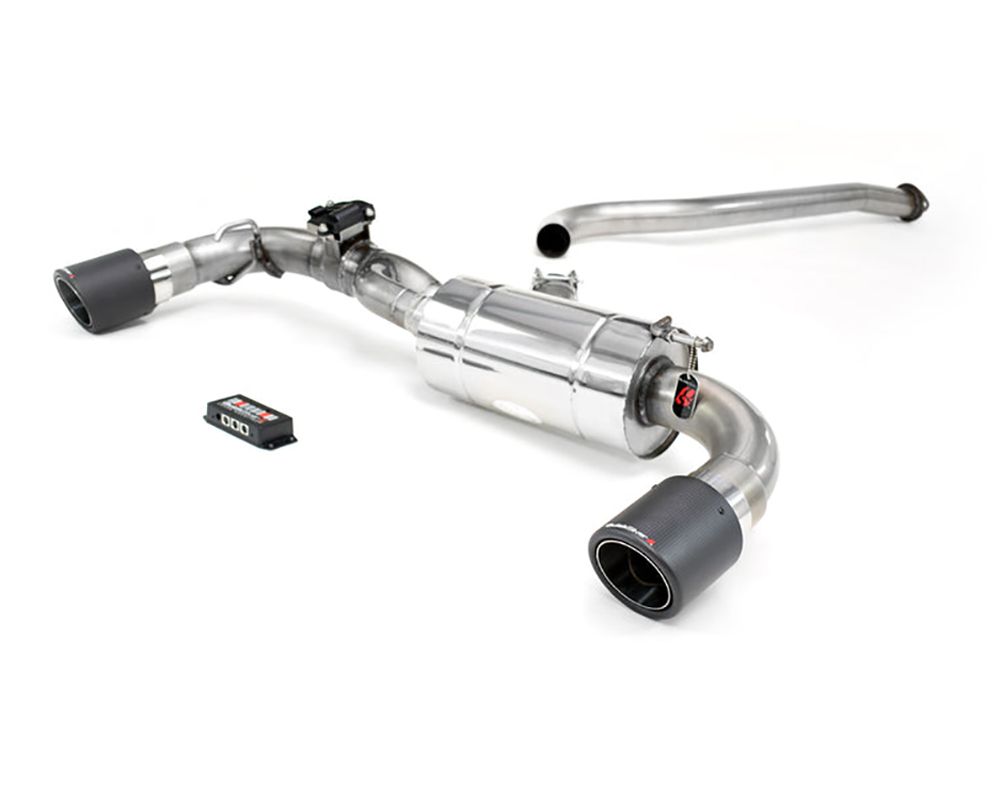 Our fifth recommendation is the Quicksilver Sport Exhaust System with Sound Architect Toyota GR-86 | Yaris 2020+ which was manufactured to please all enthusiasts with its bass-heavy presence and rising note under acceleration. The thing that differentiates this system from others in the list, is the fact that you have both sound options, Quiet or Loud – at the touch of a button. The quiet mode provides sound similar to the stock system but the loud mode, the loud mode is the main reason this system made the list, Check out this video below to see what we mean.
Features:
Significant weight reduction – OE system is 12.9 kgs QuickSilver is 8.9 kgs.
Easy Installation – Literally 'Plug & Play'.
Carbon-Fibre Tips – Black carbon tips to match the roof and other black elements.
The Sound – A massive improvement see below.

This system fits the GR86, and the Toyota Yaris 2020-2022. Bet you didn't expect this one… GR Yaris has entered the conversation and has some authority at this table. Keep in mind, that the GR Yaris is equipped with a 1.6L turbocharged three-cylinder motor (G16E-GTS), similar to the stateside GR Corolla. The flat-four Boxer engine (FA20) will output a very different sound, but this video will give you an idea of the luxury quality standards being produced by the Quicksilver brand.
6.) Tomei Exprem Ti Full Type-D Titanium Muffler Kit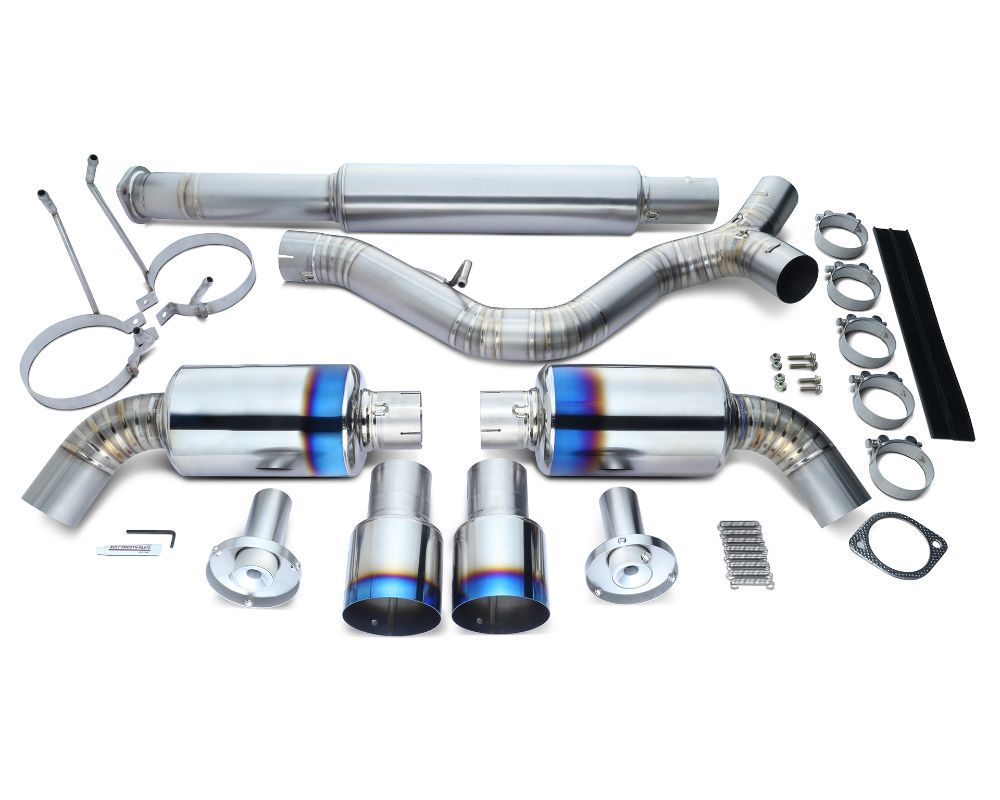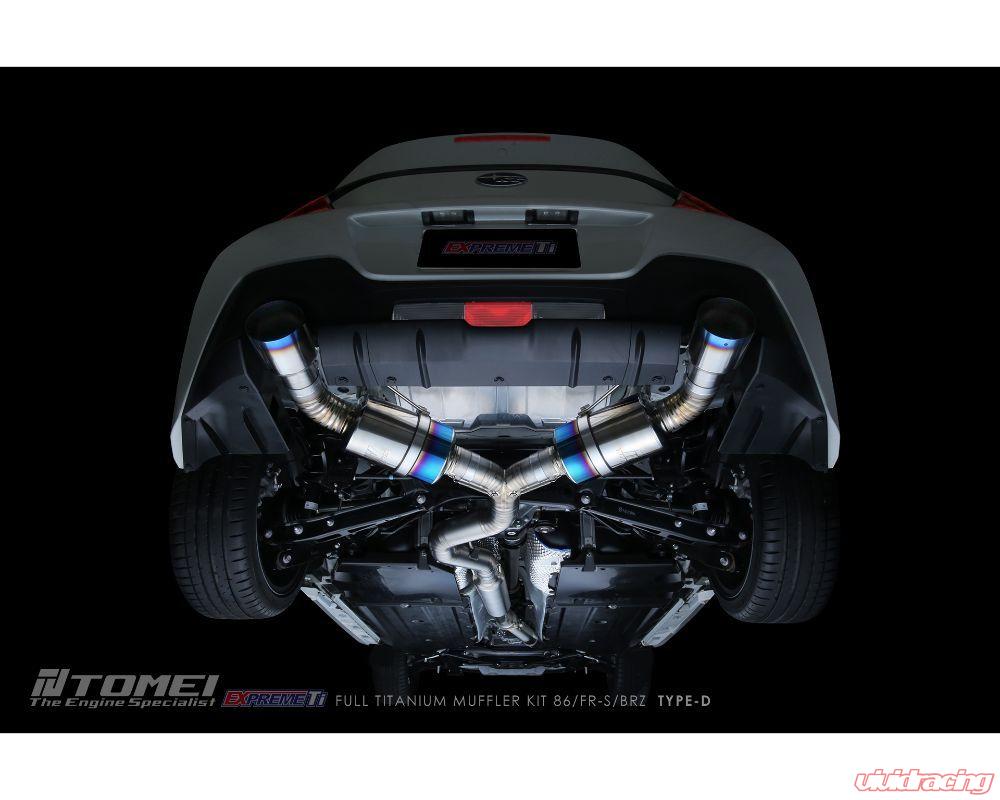 Would this be a proper buyer guide if Tomei didn't have a seat at the table? Here's how they earned it. Manufactured by Tomei, this system was made with overall engine performance gains in mind. When it comes to its design, every tube's length and size were carefully crafted to maximize torque, response, and exhaust flow efficiency from start to finish. Manufactured using the best Titanium grade materials, this high-quality system is also light, hence causing a weight reduction. When it comes to manufacturing the Exprem Ti system, the brand pt to use their knowledge, and decades-long of experience to make sure that they deliver unrivled system for your GR86.

We made sure to cover the best in this guide, but you know what we also answer any lingering questions you may have about Toyota GT-86 | Subaru BRZ, so please do not hesitate to contact us for questions or if you need more information on products in our shop. You can reach us by phone at 1-480-966-3040 or via email at
sales@vividracing.com
.