And just like that, BMW did it again, extremely better this time. This pure combustion M car, rumored to be the last from BMW, is both sporty and luxurious with an attractive interior and features that strike a chord. Just like other models in the M series, the M2 is also a high-performance and capable car, but this coupé is set apart with 453 horsepower and 406 lb-ft of torque. We know that car enthusiasts are always excited to add a personal touch to their rides for aesthetics and to get more performance, so we compiled these top 5 modifications in this blog for owners of the BMW M2 G87. Keep reading to see the upgrades that others are getting, and why we recommend them.
1. EBC Brakes 2pc Fully Floating Front & Rear Brake Disc BMW M2 G87 460bhp 2023+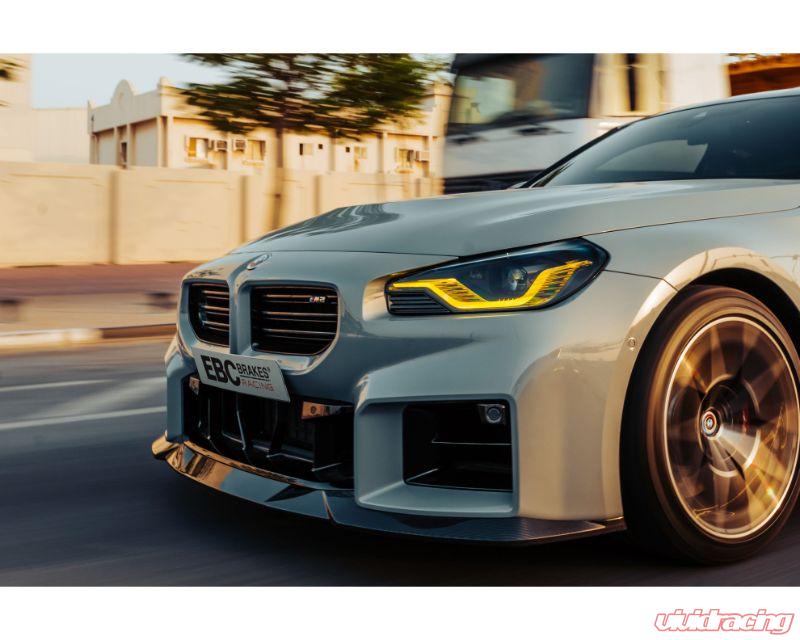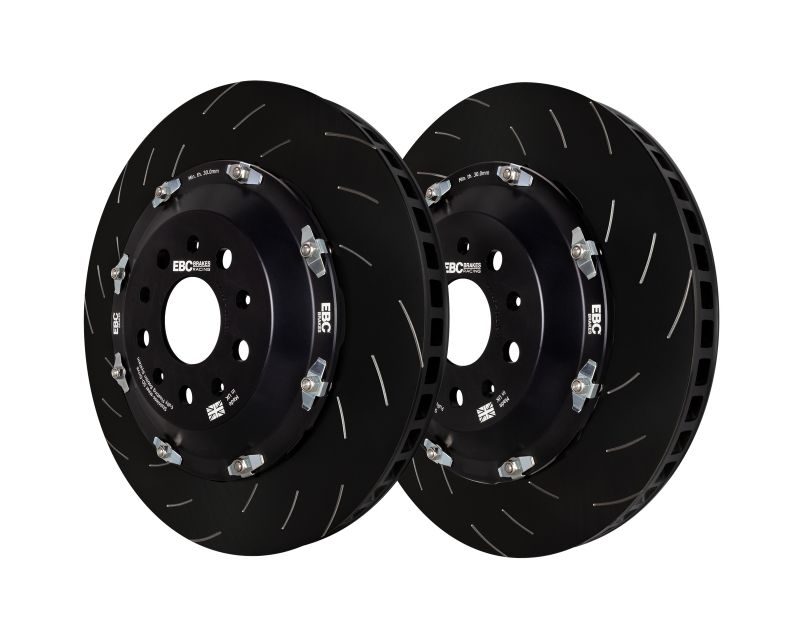 Fully floating brake discs are great upgrades for high-performance cars like BMW M2 G87 as they are;
durable,
allow for better heat dissipation,
improve performance,
and reduce brake fade.
We recommend you get the EBC Brakes 2pc Fully Floating Front & Rear Brake Disc made specifically for your BMW M2 G87 460bhp 2023+. Available for $1,222.07 each, the 380x36mm (front) and 370x24mm (rear) discs can be bolted directly onto the respective axles of these vehicles, offering impressive braking performance and longevity, particularly when driven hard on road and track.
CLICK HERE to get the 2pc Fully Floating Rear Brake Disc
CLICK HERE to buy the 2pc Fully Floating Front Brake Disc
2. Milltek Center Resonator Back System with GT-115 Burnt Titanium Tips BMW 2 Series G87 M2 Coupe S58 NAS Non-OPF | OPF | GPF Models 2023+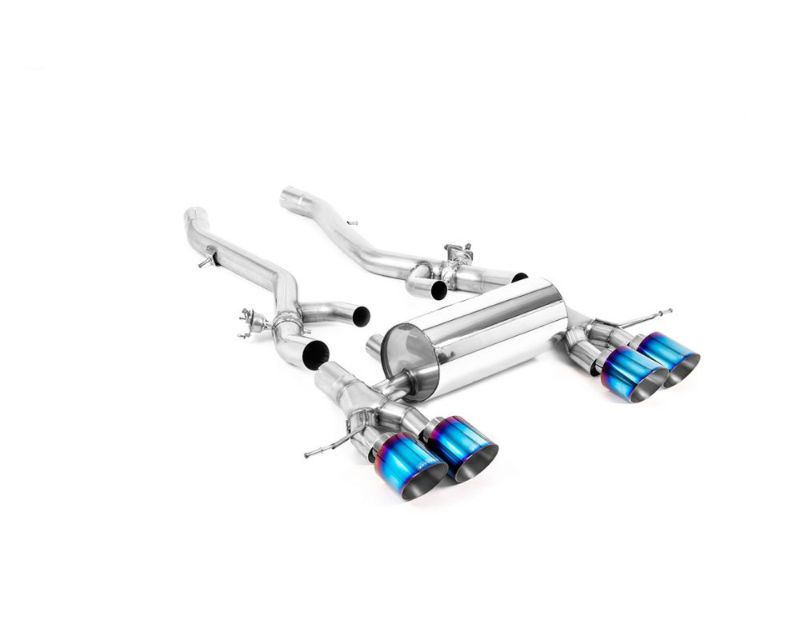 The center resonator is famous for fine-tuning the exhaust note, modifying the sound, reducing noise levels, and influencing the overall exhaust flow dynamics. This is why we recommend this $3,975 center resonator by Milltek Sport. Manufactured from T304L stainless steel, this center resonator is durable and can last within some of the toughest environments, as it is far less susceptible to degradation and discoloration.

3. Eventuri Black Gloss Carbon Intake System V2 BMW G8X / G87 M2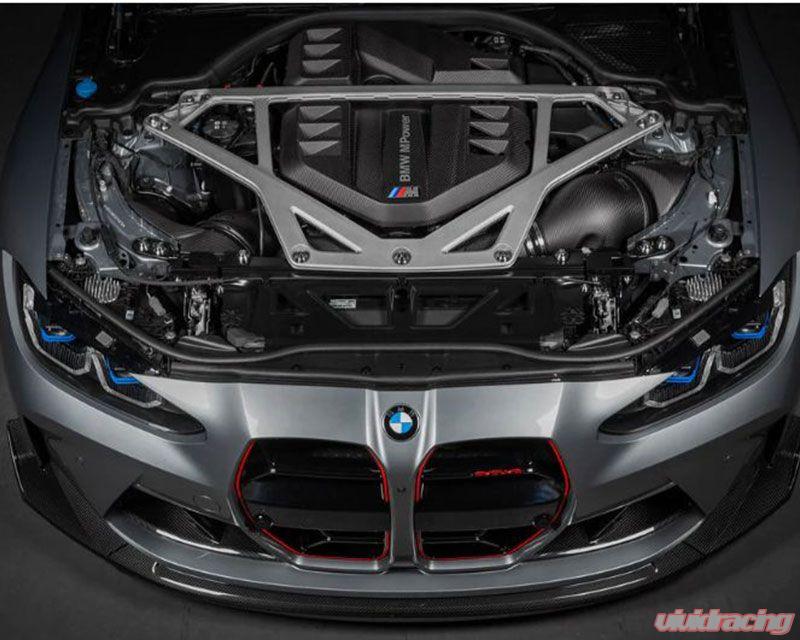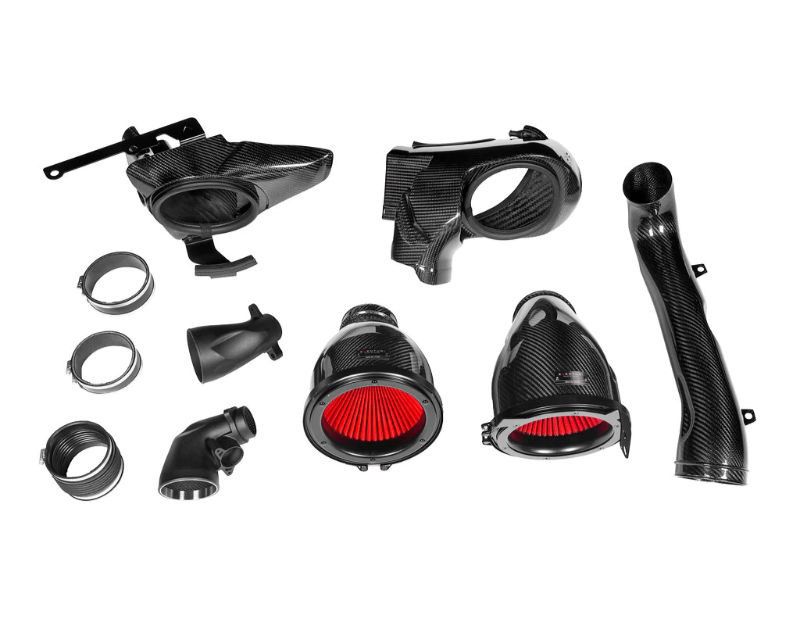 We can't recommend a carbon fiber intake system enough, especially this $2,995 one from Eventuri.  This system will;
Improve airflow
Reduce pressure loss
Increase the flow rate
Improve performance
Improve sound and throttle response
You should also know that this system is future-proof in its capacity to cater to high-powered builds well in excess of 1000hp. The Eventuri G8X M2/M3/M4 intake system consists of a number of components engineered to perform a specific purpose and fabricated to the highest of standards. Made using 100% pre-preg carbon fiber with no fiberglass, this system causes a performance gain of 13-18hp, 12-16ft-lb (Stock Tune)

4. BMC CKS Glossy Paint Carbon Racing Filter Kit BMW Supercar M2 | M3 | M4 G87/G80/G82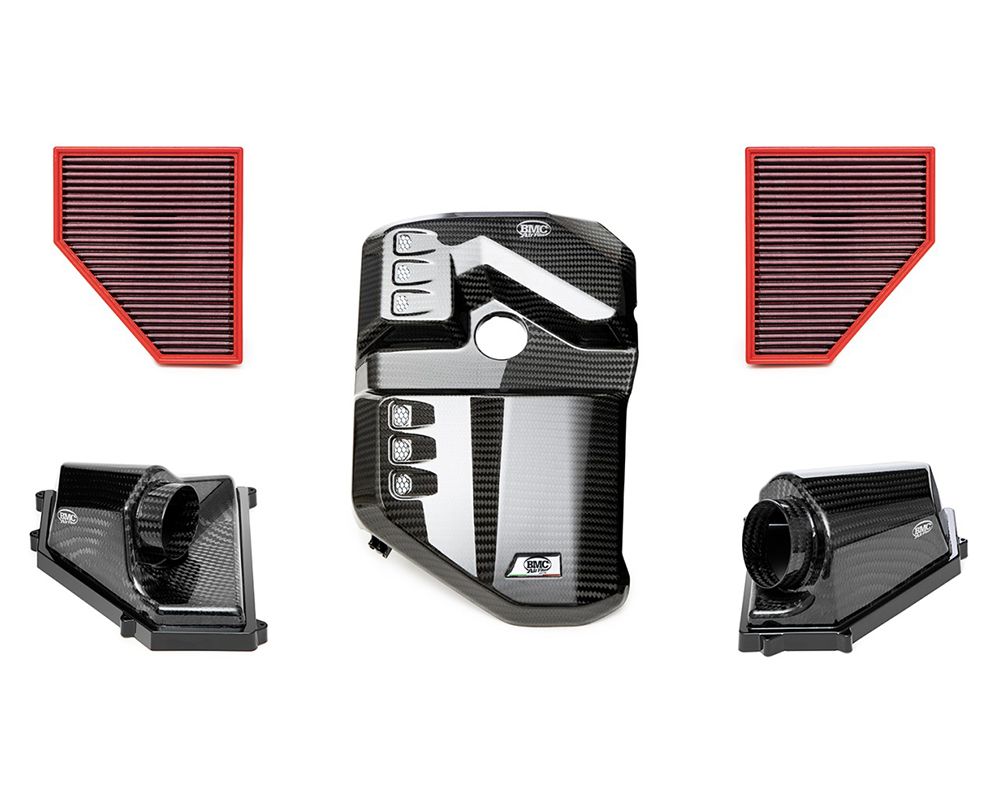 This is another performance upgrade for your BMW M2 G87, for the price of $3,000, you can get this upgrade that will lead to performance gains in terms of acceleration, throttle response, and overall engine power. This kit is made by BMC Air Filters, a brand that has been designing, engineering, developing, and producing in-house complex and performance carbon complete intake kits and systems for the world's most important and renowned car manufacturers for more than 20 years, so you can trust its quality and performance.
Features:
The cotton gauze BMC uses has larger links, allowing a better airflow, but using several layers of oil-soaked cotton allows it to block any impurity larger than 7 microns.
BMC air filters scored an impressive 97,5% filtration efficiency at the ISO5011 test.
Maximum air permeability and higher air flow passage.
BMC equips some of the most important teams in Formula 1, MotoGP, and WorldSBK.
Kit Includes:
1 Cover
2 Airboxes
2 Air Filters

5. Dinan Stainless Steel Valved Axle-Back Exhaust w/ Black Tips BMW M2 G87 2023-2024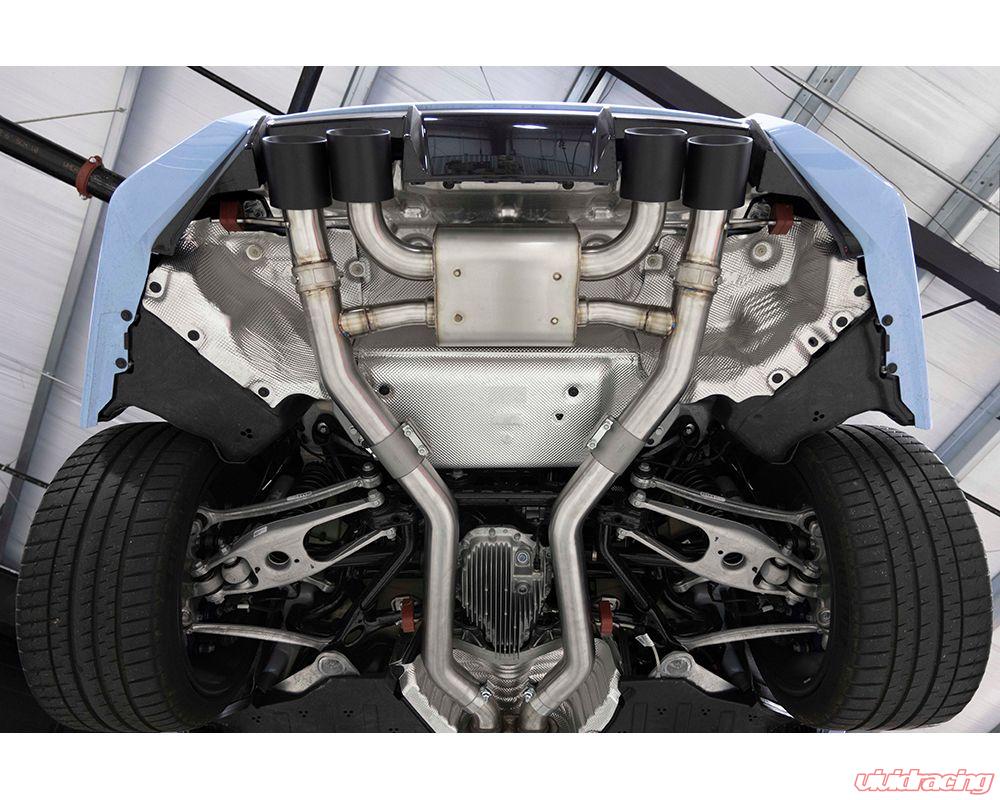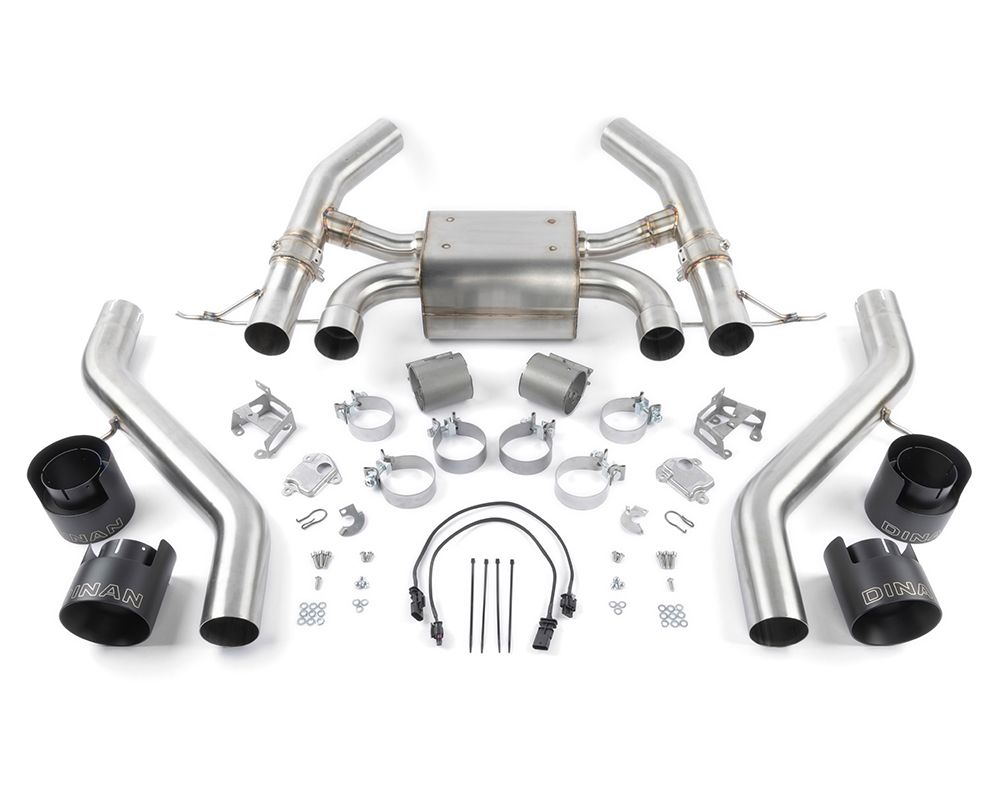 The last upgrade we recommend in this blog is an axle-back exhaust system made by Dinan. This system is available in our shop for $1,999.95, and it is the best upgrade for your M2 because of its design features which will help you achieve;
desired sound volume and tone worthy of the G87 M2
allow freer flow
reduce backpressure
This system's design features also help limit noise during low-speed driving and produce a more subdued, albeit deeper, and agreeable note. However, when the valves are open during high-load conditions the bulk of the gases bypass the muffler altogether for a near-straight pipe design and maximum aural enjoyment to be achieved. Apart from sound, the system is also immaculate looking and makes for an affordable, perfect addition to your ride.
Features:
Maximum gains of +6 HP and +5 lb-ft of torque
Enjoyably louder, sportier sound
Drone abatement technologies used to reduce cabin resonance
Four, diffuser filling, 4.5-inch (114mm) double-walled, polished stainless steel clamp-on tips with laser engraved Dinan logo
Larger diameter piping for increased flow (76mm vs. 70mm)
6-pounds lighter than the stock axle back (Stock: 44-pounds vs. Dinan: 38-pounds)
Stock exhaust valve actuators are reused, and the operation of the exhaust valve is unchanged so the exhaust tone can be adjusted via the M-drive settings
Computer-controlled exhaust valves are retained and limit noise during low-speed driving and open fully during high-load conditions
100% 304 Stainless Steel construction
Factory-like fitment with included mounting hardware

If you have any questions or you would love to buy products that improve your BMW M2 G87's performance and aesthetics, please do not hesitate to contact us. You can reach us by phone at 1-480-966-3040 or via email at sales@vividracing.com.