Car modifications are the easiest ways for car enthusiasts to personalize their rides' performance and appearance. However, there's always one fear in their minds, car warranty. The fear is valid as it is necessary to make car modifications that won't void your warranty, for reasons such as the resale value, maintaining warranty coverage in case of anything, legal implications, and more. But what if we told you that we have warranty-friendly modifications for your ride? You heard that right, various car modifications won't void your warranty, and in this blog, we are going to share the top 7 warranty-friendly modifications for '22+ Subaru WRX owners.
1. Michelin Pilot Super Sport Tires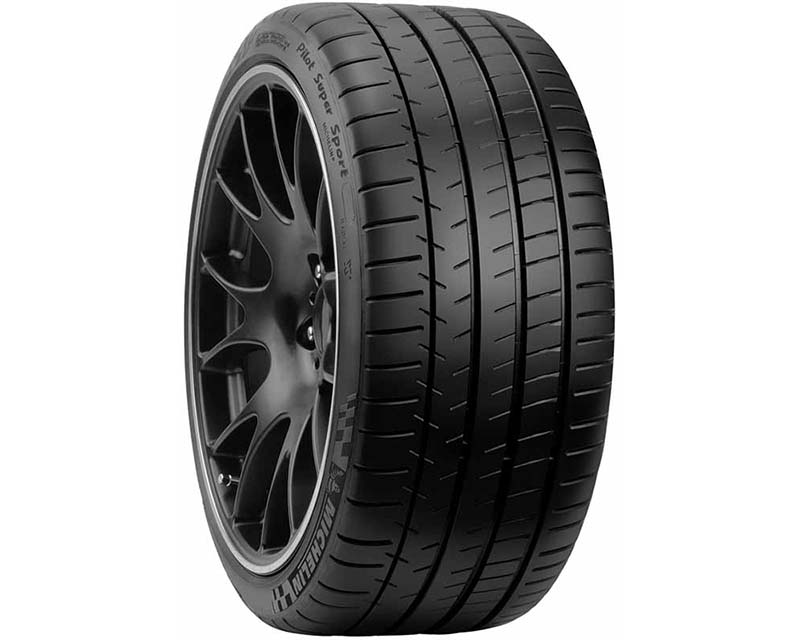 Wheels and tire upgrades are some of the most warranty-friendly upgrades a car owner can do, so it is no surprise that we are recommending them first. We recommend tires by Michelin for your Subaru WRX, the Pilot Super Sport tire. We recommend the tire for 3 reasons;
The tire delivers excellent traction in dry and wet conditions
This tire is great at extreme handling
The tire has outstanding performance capabilities
When you buy this high-performance tire, you will always be track ready and are guaranteed thrilling performance.

2. AMS Performance Mud Flaps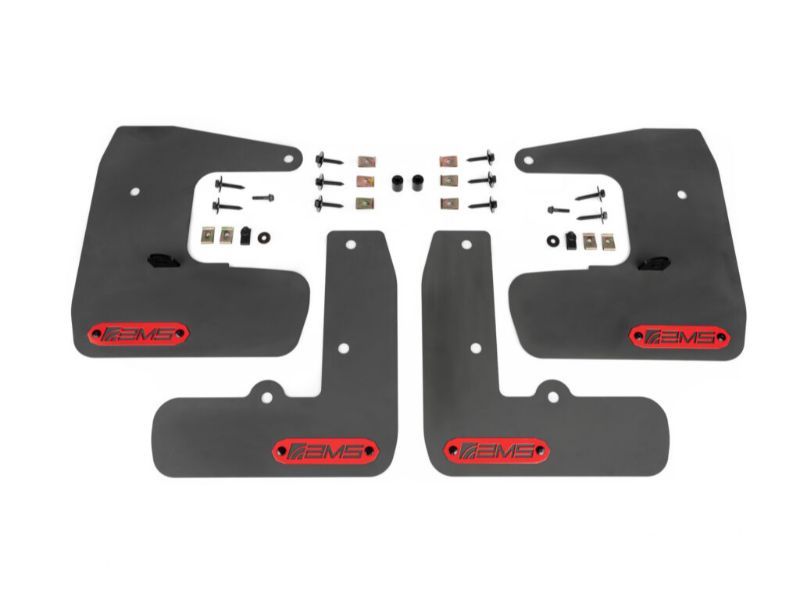 We wouldn't be recommending good modifications for you if we didn't recommend things that would protect your ride from road debris and rust. Mud flaps are a great upgrade, especially if you want to take your ride to off-road adventures, mud flaps can be particularly useful in protecting the Subaru WRX from debris and mud when traversing rough terrain and challenging environments. This mud flap kit by AMS Performance is made with high-quality materials, and designed to withstand the toughest road conditions and keep your WRX looking great! WRX + Mud Flaps = RALLY CAR!
Features:
Reduces dings, dents, rock chips, and other paint damage from road debris
Constructed of matte finish abs plastic
The dark grey color matches OEM fenders perfectly
Laser cut 6061 aluminum AMS logo
Mounts in OEM bolt holes with no cutting, trimming, or drilling required

3. License Plate Relocation Kit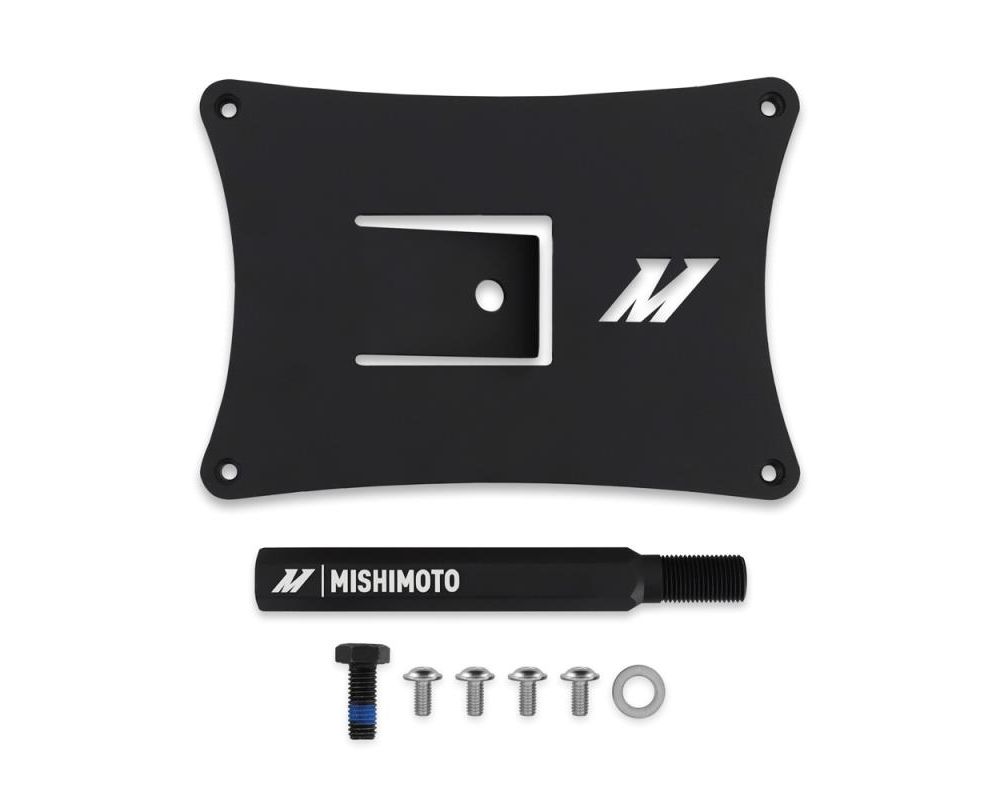 The front license plates on your 2022+ Subaru WRX cause a couple of problems;
creates wind resistance
blocks critical airflow to your radiator
and it partially blocks the lower grill
forces you to drill holes in your front bumper
This is why the Mishimoto License Plate Relocation Kit comes in, to solve these problems. Designed specifically for the 2022+ Subaru WRX, this License Plate Relocation Kit is fabricated from high-strength, anodized, and powder-coated 6061 aluminum. Its installation is seamless, and moving the plate to the side and angling to follow the body lines helps reduce wind resistance and free up space in the center to allow critical airflow to reach your radiator. On top of that, it looks better.
Features:
Direct fit for 2022+ Subaru WRX
Installs in under 15 minutes
Avoids the need to drill holes in your front bumper
Mounts to OEM front tow hook with no permanent modifications required
Includes all necessary hardware for installation including stainless-steel license plate screws
Fabricated from high-strength 6061 aluminum
Angled to follow the contours of the bumper and reduce wind resistance
Anodized black shaft and powder-coated black plate bracket for a durable, corrosion-resistant finish
Allows full airflow to radiator and FMIC
Mishimoto Lifetime Warranty
Kit Includes:
(1) License plate mounting bracket
(1) Front tow hook mounting shaft
All required hardware for installation & mounting license plate
Mishimoto Lifetime Warranty

4. Front Racing Tow Hook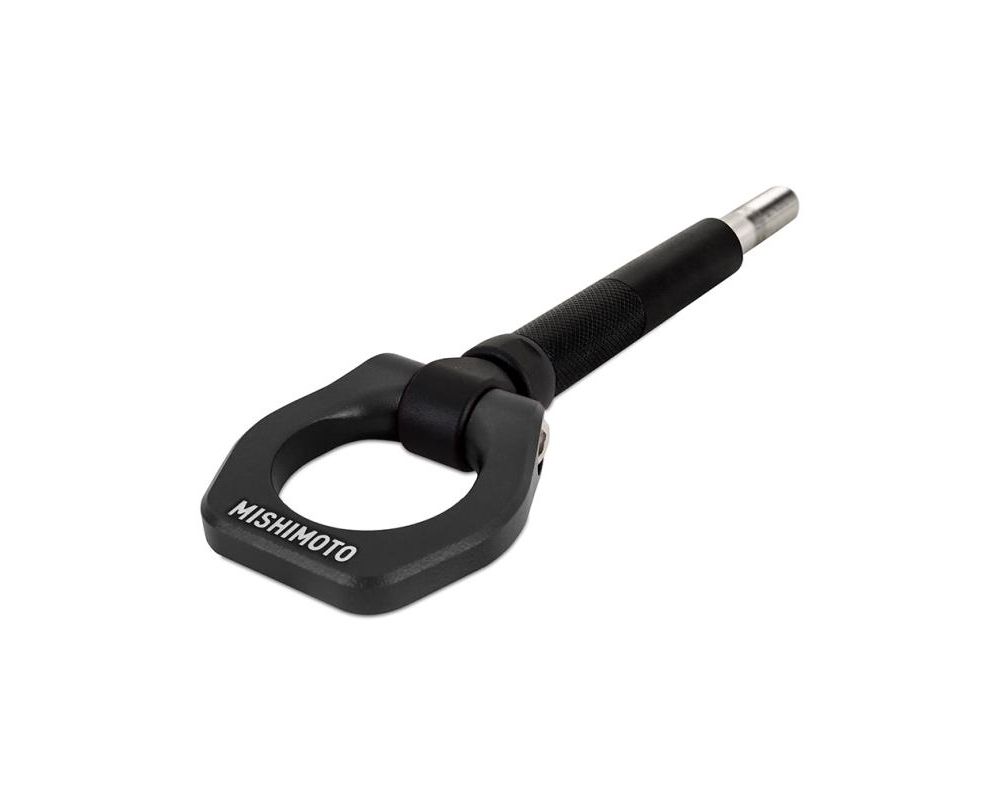 When you take your 2022+ Subaru WRX to the track, it is very important to be equipped with the right tools. Mud flaps are essential but so is the racing tow hook. Designed by Mishimoto, this tow hook was designed with both function and style in mind. Available in 6 vibrant color options, and powder coated for maximum durability has the right features that make it meet or exceed requirements for racing series such as SCCA, NASA, and CCA.
Features:
Direct fit for 2022+ Subaru WRX
Constructed from high-strength 7075 aluminum and 304 stainless steel
8,000-pound straight-pull strength rating
Designed to meet or exceed SCCA, NASA, CCA, and most racing series regulations
Fold-down ring with 2-inch/51mm inside-diameter
Available in Black, Blue, Gold, Neon Yellow, Polished, and Red
Powder-coated for maximum durability and corrosion resistance
Includes tow hook location arrow stickers
Easy to install with no cutting, welding, or drilling required
Mounts in place of factory front tow hook
Mishimoto Lifetime Warranty
Kit Includes:
(1) Mishimoto Racing Tow Hook
Drilling Template
Tow Hook Location Arrow Stickers
Mishimoto Lifetime Warranty

5. Rear Brake Light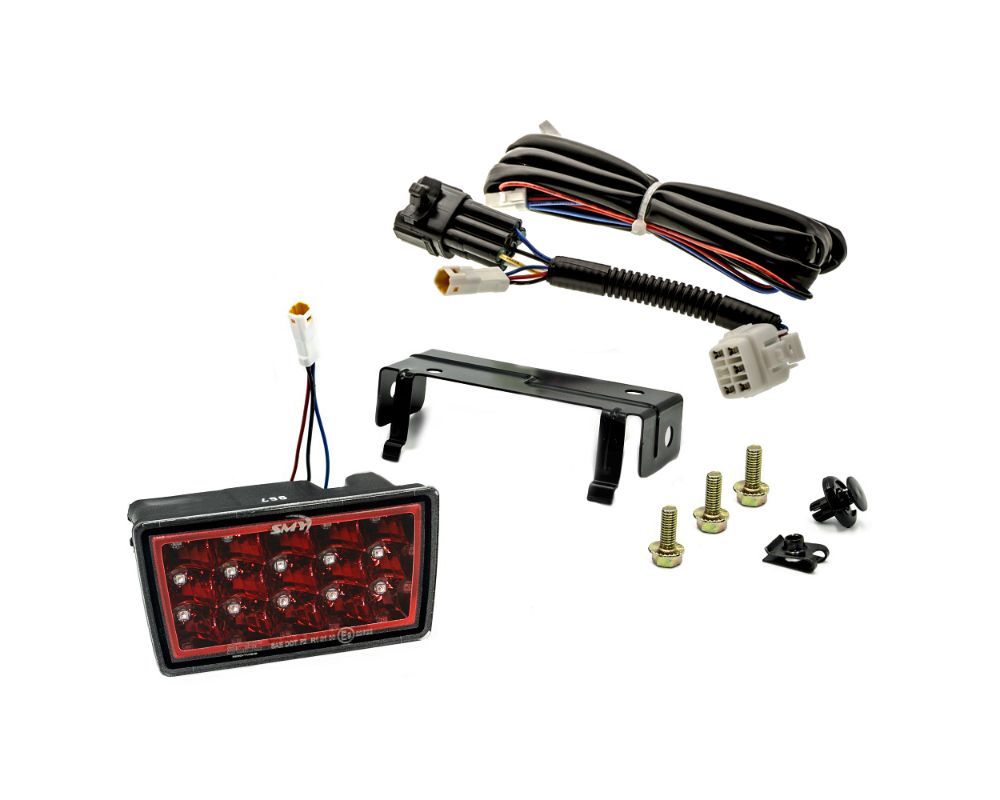 The SMY Performance F1 V2 Hyperflash Ruby Red Rear Brake Light Subaru WRX 2022+ comes with extremely bright 15 Red LEDs for an affordable price of $94.50. This Subaru WRX 2022+ brake light is very bright and one of the brightest in the market so you should expect a high-end product once you purchase it. In addition to that, SMY's new design increases the hyper-flash from 10 blinks to 15 blinks which will help to increase the visibility of your car.
Modes:
Mode 1 = Hyper Flash Brake Light – Hyper-Blinks 15 Times
Mode 2 = Steady Brake Light – No Flashing
Note: Modes can be switched from the driver seat using the brake pedal and headlight switch toggle.
Features:
100% Fully Plug Play no slicing required
Center 8 LEDs if the F1 hyper flashing light. 15 blinks each time the brake pedal is pressed
DRL Function.
2 Modes easily switched from driver seat (NEW 1st to market)
Wire Loom
High-End plugs to make installation a breeze
Kit Includes:
F1 Rear Brake Light
OEM Subaru Mounting Bracket
Mounting Hardware
PNP harness
Installation Instructions

If you would like to see more SMY lights in order to choose the one that meets your preferences for your Subaru WRX 2022+, CLICK HERE to see the catalog.
6. Front Bumper Canards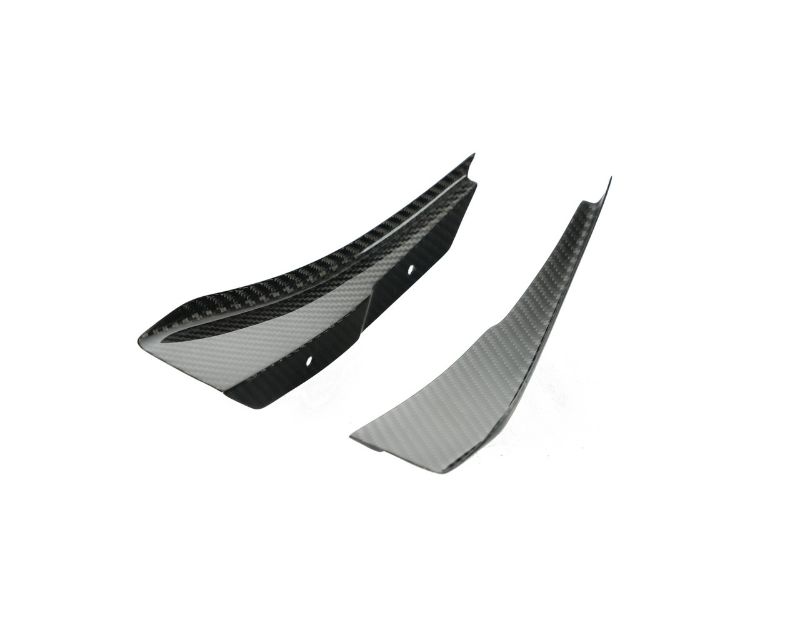 Since we are on the subject of aerodynamics, we also recommend these Front Bumper Canards as they are perfect when it comes to aerodynamically tuning the handling for the front of a car. If you would love to enjoy your track days with your Subaru WRX, then this upgrade is a must-have as it is vital for racing and high-performance applications. Made of lightweight and durable carbon composites, APR Front Bumper Canards help increase front downforce at high speeds, and in turn, the added downforce stabilizes the car's chassis during hard cornering and increases traction for faster lap times.
Features:
Carbon Fiber Construction
These APR Front Bumper Canards are made using pre-pregnated carbon fiber manufacturing processes, for high strength and low weight.
UV Resistant Coating
Each APR Front Bumper Canard is made with UV-stable epoxy and clear-coat materials for resistance against fading.
Mounting Hardware Included
Screws, nuts, and bolts are all included to allow you to install the APR Front Bumper Canards to your car

7. Bracket For Dual Hella Horns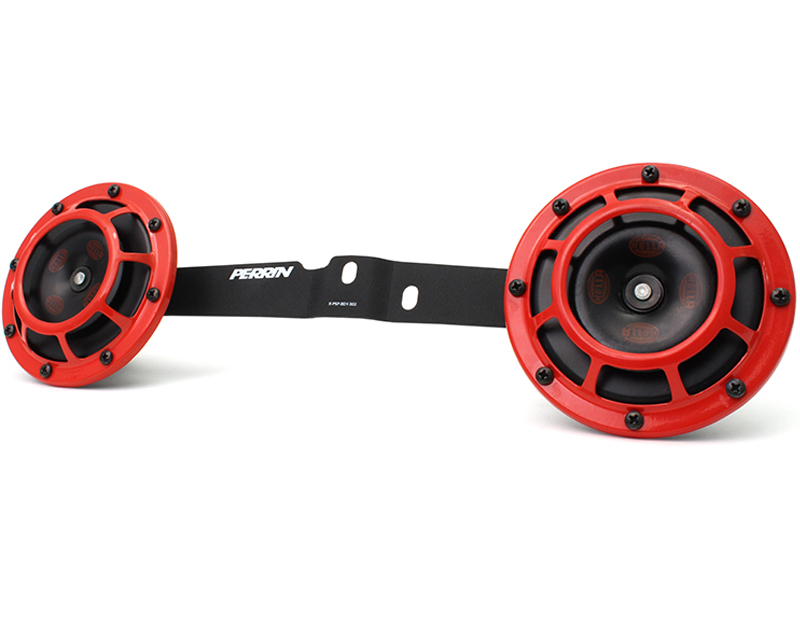 The last modification for your 22+ Subaru WRX that won't void your warranty is Perrin Performance Bracket For Dual Hella Horns Subaru WRX 2008-2022. Compared to their competitors' universal parts, Perrin Performance designed these brackets as a perfect fit for your specific model of WRx/STI. Designed to withstand all climates and not fatigue over the lifespan of the product, these brackets are stronger and more rigid, and guaranteed to provide a secure mounting for horn assemblies and in turn better sound projection and visibility. Plus, they flat out just look RAD!
Features:
CNC Formed 304 Stainless Steel Construction
Black Powdercoated Finish
Multiple Mounting Points
Attaches to Radiator Support
5-Year Limited Warranty