Any enthusiast knows that wheels are typically what draws the attention to their vehicle. Our customer @VQ_Brdr picked up a set of Volk Racing TE37SL wheels which offer incredible style for his Infiniti G35 Coupe. The gunmetal finish pairs well with the deep blue color of the vehicle while maintaining wonderful contrast.
The strength and durability of the TE37SL stem from the 1-piece forged construction. Volk Racing is well known for providing a wheel that can deliver stunning results on and off the track. The TE37SL encompasses the engineering brilliance at Volk Racing as they are one of the most popular choices of wheels amongst enthusiasts.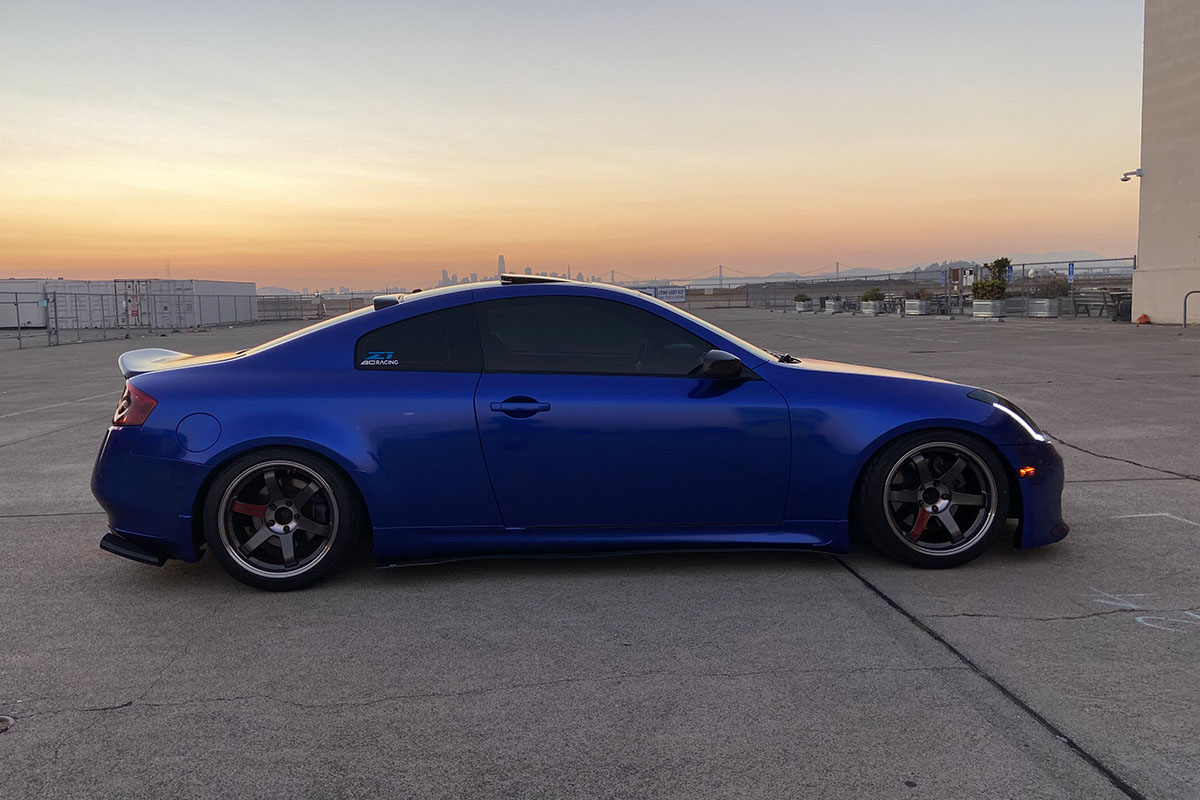 Lower ride height and dialed fitment give this G35 an excellent balance of performance and style. While most owners are worried about cracking wheels, the TE37SL inspires confidence while driving thanks to the incredible strength. While being durable, the TE37SL is also immensely lightweight which reduces drag on the driveline. Since there is less power loss through the drivetrain more power is able to be delivered to the pavement.
Features:
Method: Forged 1pc. Wheel
RAYS original test: JWL+R Spec 2
Color: Pressed Graphite(PG)
Included: Europian Aluminum Air Valve(RAYS new logo) (RD), Spoke Sticker (Red), Rim Sticker (Red)
Diameters available from 15″-19″
Widths available from 7.5″-11″
Varying offsets available
If you have any questions about Volk Racing wheels, please do not hesitate to contact the Vivid Racing team. You can reach us by phone at 1-480-966-3040 or via email at sales@vividracing.com.