With their 3rd generation Tundra, Toyota is once again showing that they are committed to delivering vehicles with exceptional power, efficiency, and capabilities. This modern full-sized pickup is their toughest yet, and their most durable, and reliable, and on top of that it has impressive features and a comfortable interior ready to give you an unforgettable street driving experience and off-road adventures. We know how much personalizing your ride with aftermarket parts means to a car enthusiast like you, and so we have 6 top best mods for your Toyota Tundra '22+ to help you add a personal touch that will make that beast truly your own.
1.) Cold Air Intake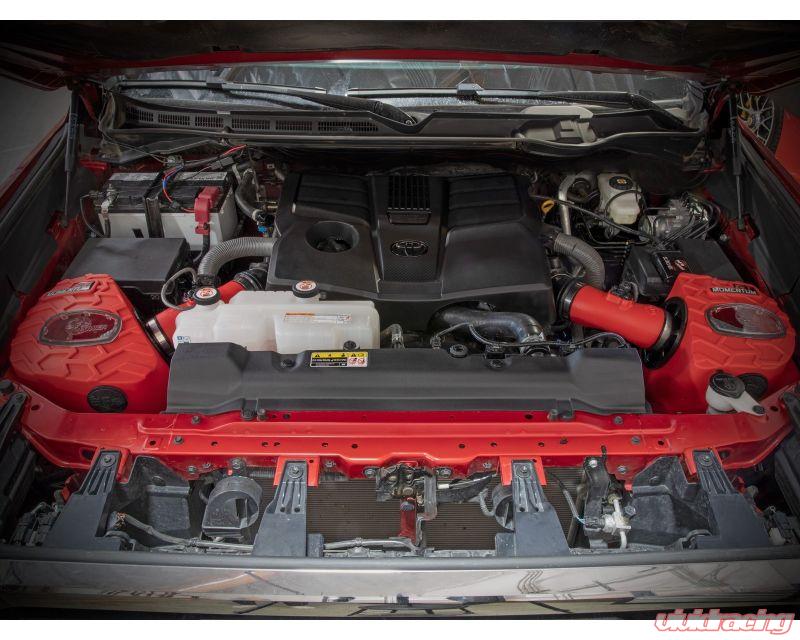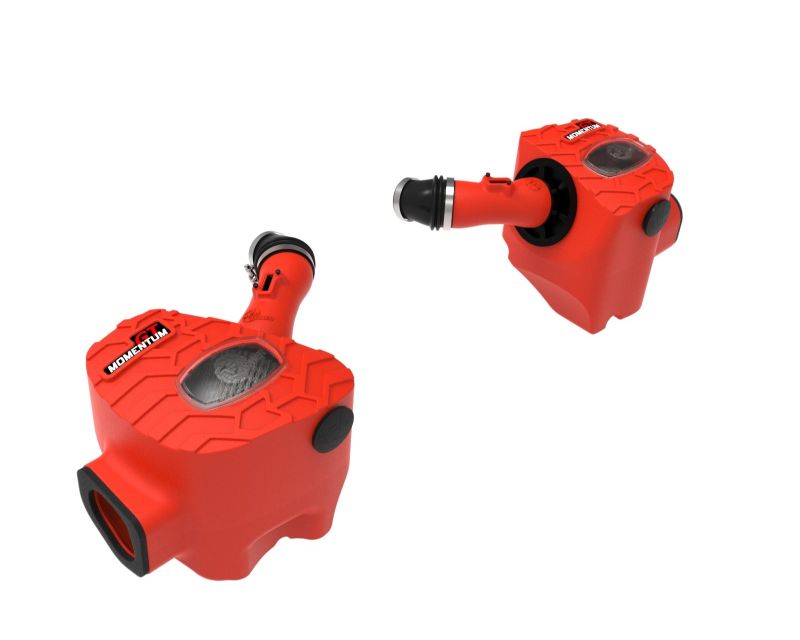 A cold air intake upgrade for your Toyota Tundra is the first mod we recommend for obvious reasons. A cold air intake upgrade will increase airflow to the engine which will translate into improved efficiency, performance, horsepower, and torque. A cold air intake can also give your ride an aggressive sound, making it sound sportier. We recommend the aFe Momentum GT Red Edition Cold Air Intake System w/ Pro DRY S Filters Toyota Tundra V6-3.4L 2022-2023 as it is best suited for both street and light off-road use.
Features:
Dyno-Proven Gains up to +13 HP and +17 Lbs. x Ft. TQ
Outflows Factory Intake by 11%
Measured Flow: 495 CFM @ 7″ H20
Washable and Reusable Pro DRY S Air Filters for Maximum Convenience
Innovative Filter-to-Housing Interface for
Easy Installation
Large Clear Sight Windows for Convenient
Filter Inspection Without Disassembly
Easy installation using factory mounting location
Premium Clamps and Silicone Couplings
Provide a Secure Seal and Excellent Durability

2.) Exhaust System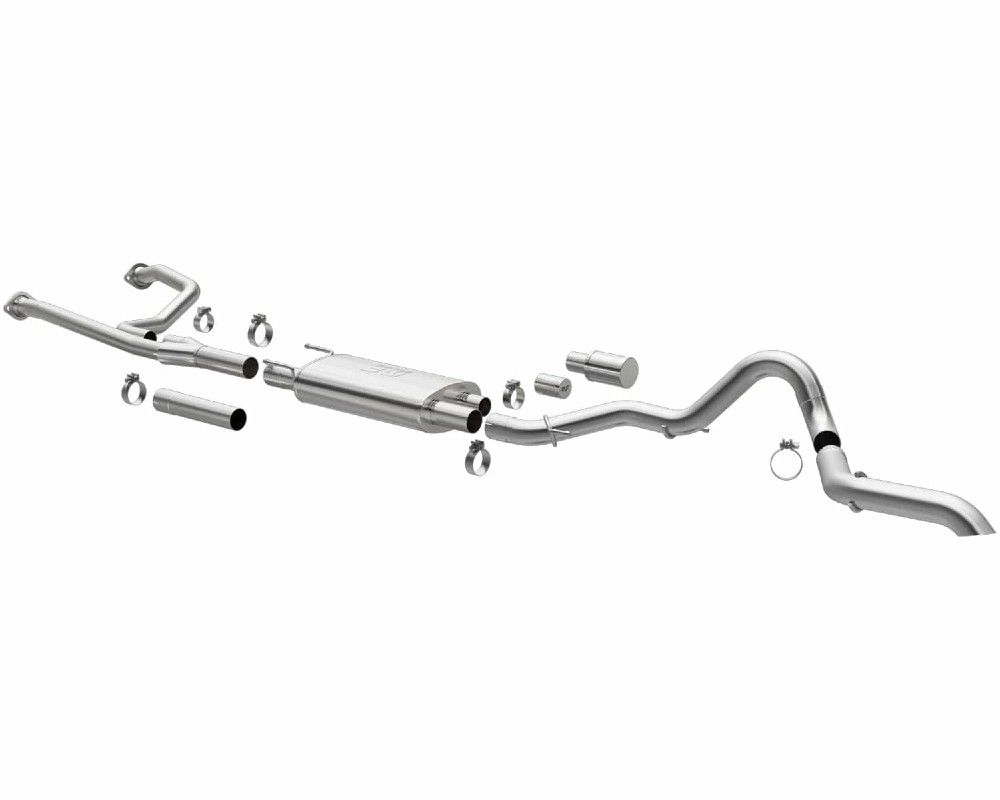 An exhaust upgrade has a way of bringing out the best out of a ride, it's no wonder it's one of the most sought-after mods. For your Toyota Tundra, we recommend the MagnaFlow Overland Series Cat-Back Performance Exhaust System Toyota Tundra 2022. This system is durable and can stand anything in your adventures as it has elevated ground clearance and superior departure angles which gives it an added advantage compared to the stock exhaust. In addition to that it gives you more options when it comes to the sound heard from your ride as the system was engineered with NDT (No Drone Technology) resonators which keep droning noises in check using quarter-wave passive noise cancellation.  This means you will get appropriate sound for the trail as well as when you are on the highway.
Features:
3″ diameter
Mandrel-bent main tubing that flows through a fast-flowing
Straight through 5″x11″x22″ offset/offset same-side muffler with an internal branch pipe
All with a premium brushed finish
This Toyota Tundra performance exhaust system is made of durable
Corrosion-resistant stainless steel and produced using advanced
CNC precision robotic manufacturing techniques
Limited lifetime warranty

3.) Tuning Box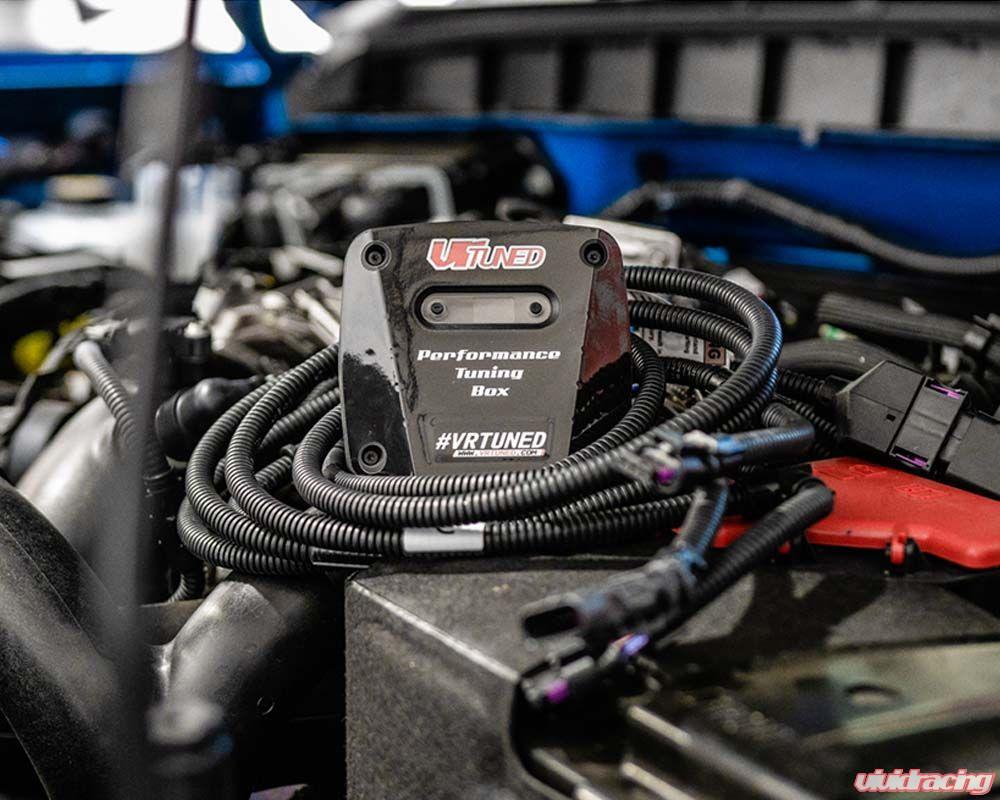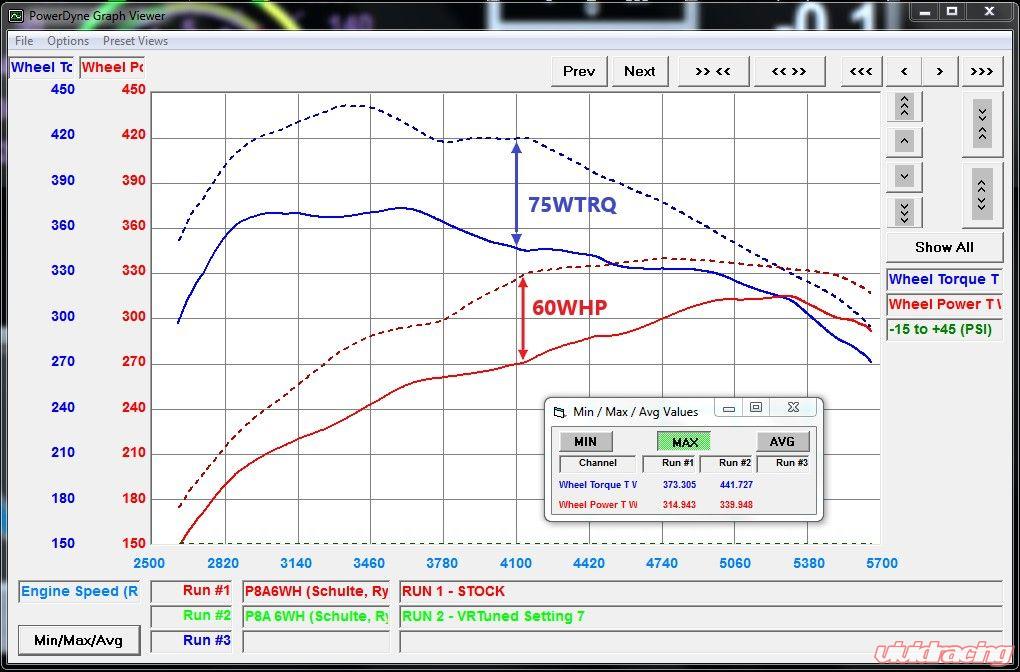 We recommend the VR Tuned ECU Tuning Box Kit V2 Toyota Tundra i-Force 3.5L Twin-Turbo V6 389hp 2022+ for the power to fine-tune your car's performance to your preferences. In addition to that a tuning kit will also provide the following benefits to your Tundra;
Boosting of engine's performance
Enhanced throttle response
Better fuel efficiency
In addition to those benefits, the VR Tuned ECU Tuning Box Kit will give your Tundra an additional 60hp and 75ft-lbs, it is a plug-and-play solution so it will not affect your warranty in any way.
Horsepower Ratings:
+60whp (73bhp)
+75wtrq (91ft-lbs )
0-60mph Testing:
Stock – 7.44 seconds
Tuned – 6.55 Seconds
Testing completed with 37″ tires

4.) Leveling Kit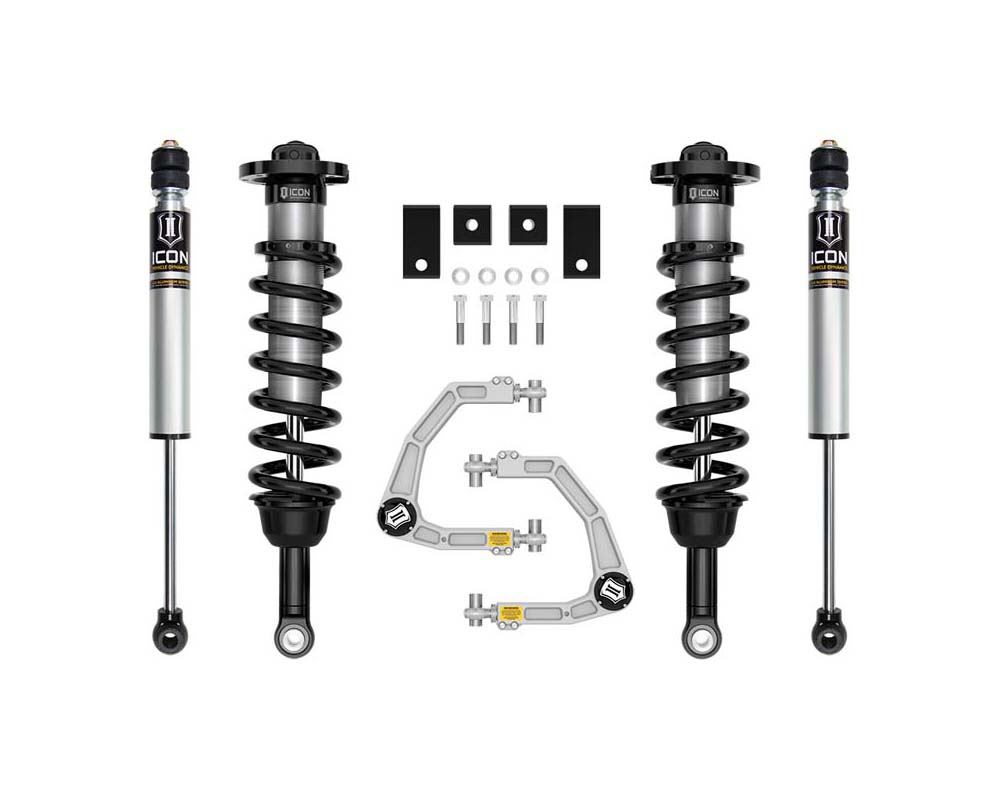 A leveling kit is one of the important upgrades for pick-up trucks, and for your Tundra we recommend the ICON Vehicle Dynamics Stage 4 complete suspension system. This system offers improved on- and off-road performance as well as improved alignment specs and increased front-end lift height range for a proper stance and fitment of up to 35″ tires. The system allows for up to a 40% increase in front wheel travel over stock, and on top of that it's a bolt-on kit so no welding or cutting is needed for it to be installed
Features:
Vehicle-specific design for 2022-2023 Toyota Tundra
2.5 Series front coilovers with internal reservoirs for superior damping and vehicle control
Adjustable front ride heights from 1.25-3.5″ of front lift over stock when used with included billet UCAs
Billet aluminum UCAs for added strength, durability, and on-vehicle caster/camber adjustment for optimum drivability
UCAs feature the patented (U.S. Pat. 10,731,700) Delta Joint Pro with 90 degrees of total articulation
Included sway bar drop brackets reduce bind in OE sway bar links
Allows for up to 40% increase in front wheel travel over stock without overstressing OE components
2.0 Aluminum Series rear shocks provide a balanced tune with coilovers and increased performance
All ICON shock absorbers are fully rebuildable and re-tunable
100% Bolt-on system – no drilling, cutting, or welding necessary to install

5.) Wheels

Nothing says styles and individuality like a wheel upgrade, and we recommend the Volk Racing TE37XT, which is rigid, has reduced weight and is elegant. These lightweight wheels complement your car's look and give you that exceptionally relaxing ride on the highway. They feature a one-piece, forged structure and they are long-lasting their brave nature makes them suitable for off-road applications.
Features:
Wheel Size: 16″, 17″, 18″
Finish: Blast Black | Bronze | Matte Red
Configuration: 5×127 | 5×150 | 6×135 | 6×139.7
RAYS original test: Clears JWL & JWL-T standards
Included: European Aluminium Air Valve (RAYS new logo)(BK)
Covered with a wear-resistant finish
Provides impeccable strength and lightweight to easy handling and accurate power
Durable and compact design

Even though we recommend the Volk Racing TE37XT, we don't want to limit your options, CLICK HERE to check out wheels for your Toyota Tundra that come in different sizes, and finishes and are made by different brands.
6.) Tires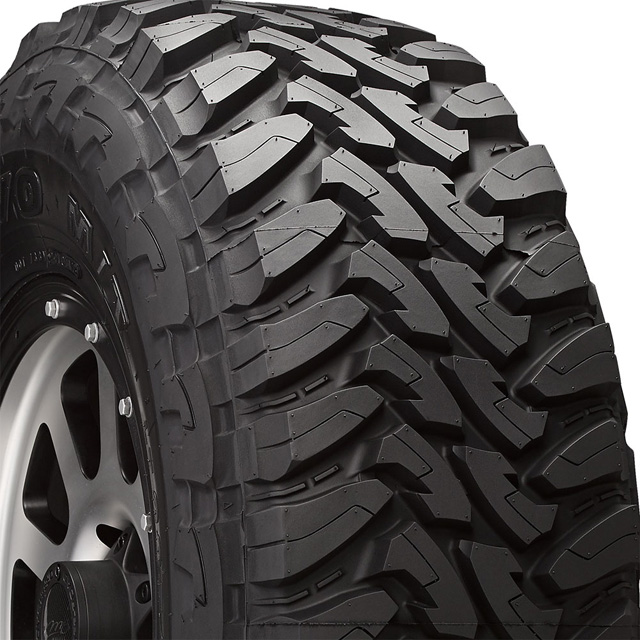 To make the most out of your on-road and off-road adventures, one needs aggressive tires that can do the job well. We recommend the Toyo Tire Open Country M/T 35 X12.50R18 LT 123Q E2 BSW only if you decide to opt for an 18×9 with offset around +19. We love the look of a 35″ x 12.5″ M/T tire and it has an aggressive mud terrain tread design that delivers maximum off-road traction in any terrain with great on-road performance. This tire is durable and ready to deliver the best performance and traction in deep mud and snow making your adventures more enjoyable and unforgettable.

7.) Light Bar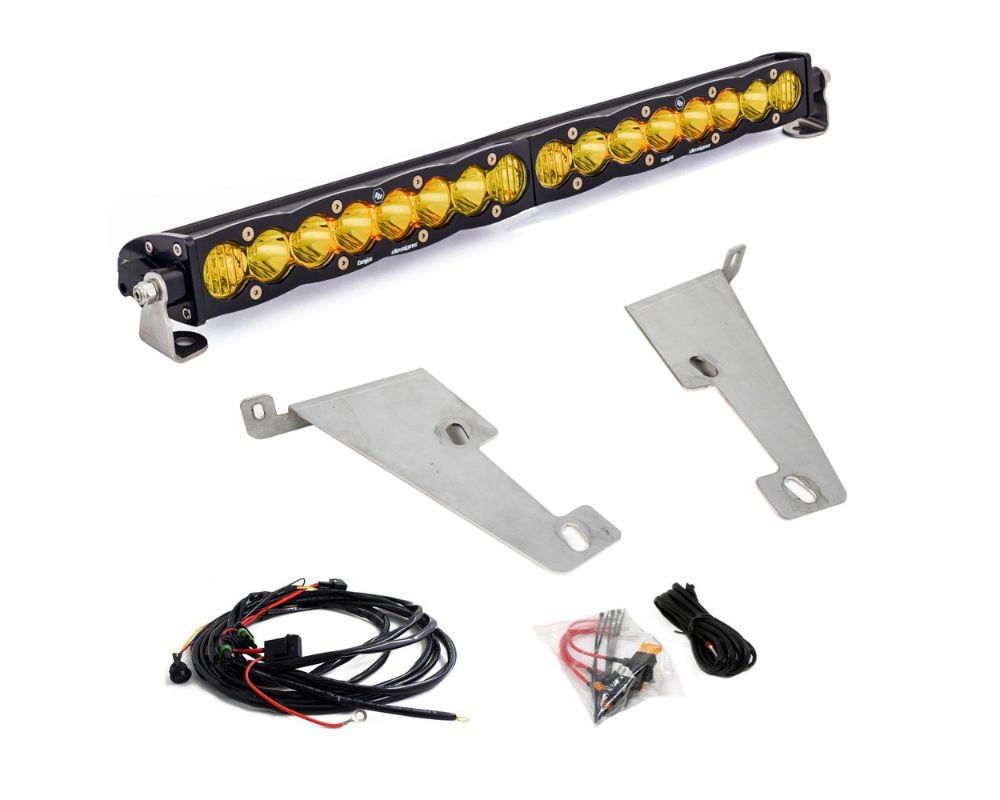 A light bar will help you make the most of your off-road experience. With a light bar, you will have improved visibility in low-light conditions, such as fog, rain, or snow, hence assuring your safety when navigating challenging terrain during nighttime or in areas with poor lighting. The Baja Designs S8 20 Inch Behind The Bumper Light Kit – Amber Toyota Tundra 2022+ will also improve the aesthetics by adding a rugged and sporty appearance, and the performance of your ride in your adventures. This kit is inexpensive and easy to install and is designed to mount cleanly to your vehicle.
Kit Includes:
(1) 20" S8 Clear or Amber Driving/Combo Light Bar
(2) Mounting Brackets
(1) Wiring Harness
(1) S8, Backlit Add-On
All necessary hardware

If you have any questions about the 22+ Toyota Tundra's upgrades or if you need new products for your 22+, please do not hesitate to contact us. You can reach us by phone at 1-480-966-3040 or via email at sales@vividracing.com